Bullwagon Business
Bullwagon Business is a story-based game set in Switzerland where players become traveling salesmen in bull-drawn wagons, selling goods, navigating the wilderness, defending against foes, and maintaining their health by restocking supplies at vendors
Coming soon
About
Bullwagon Business" is an exhilarating open-world 3D game that seamlessly combines first-person shooter (FPS) action with immersive trading and fantasy elements. In this captivating adventure, players step into the shoes of a fearless traveler who embarks on a perilous journey across a sprawling, beautifully rendered world teeming with life and danger.

As the protagonist, you'll find yourself in a vast, open landscape filled with diverse cities and charming villages. Your primary mission? To establish a thriving trading empire by transporting goods from one settlement to another. But it's not all about profit; the world is fraught with peril.

A key feature of the game is your trusty companion, a robust bull harnessed to a wagon brimming with valuable cargo. This bull-wagon is not only your mode of transportation but also your lifeline in the face of impending danger. Your bull becomes an essential part of your experience, requiring care and attention as you traverse treacherous terrain.

The world of "Bullwagon Business" isn't just populated by friendly NPCs and fellow traders; it's also infested with menacing undead creatures, skeletons, trolls, and other mythical monsters. These adversaries present formidable challenges and are determined to thwart your trade routes. It's up to you to defend your precious cargo and your own life using a range of FPS combat skills and weapons, creating a thrilling blend of strategy and action.

The game's rich narrative unfolds as you explore the world, encountering intriguing characters, uncovering hidden lore, and making critical decisions that shape your journey's outcome. With a stunningly detailed open world, diverse landscapes, and a dynamic day-night cycle, "Bullwagon Business" offers a visually captivating experience that immerses players in a world filled with breathtaking beauty and lurking danger.

"Bullwagon Business" is the ultimate fusion of trading, combat, and exploration, promising endless adventures, thrilling battles, and the chance to build a trading empire like no other. Strap in, grab the reins, and prepare for an unforgettable journey across a world where profit and peril collide. Will you rise to the challenge and become the ultimate Bullwagon tycoon?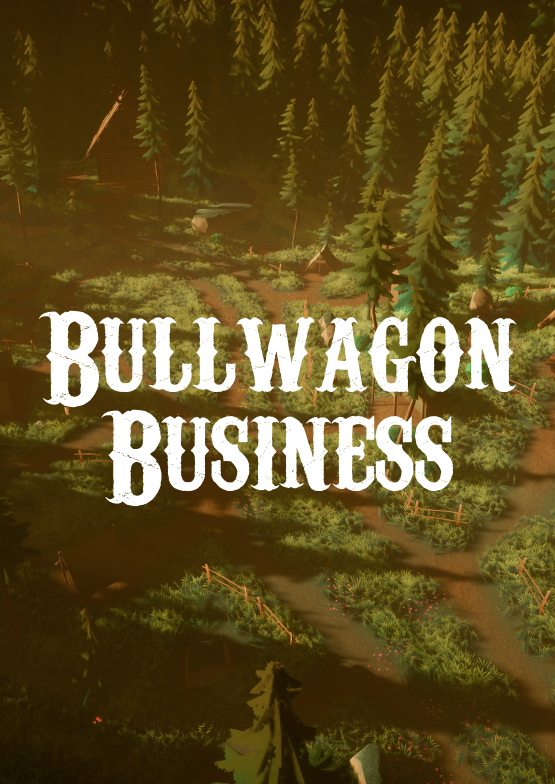 Specifications
Minimum
Operating System
Windows 7 (64-bit)
Processor
Intel® Core™ i3-8100 / AMD Ryzen™ 3 1200
Graphics
Intel® UHD Graphics 630 / NVIDIA® GeForce® GTX 660 2GB / AMD Radeon™ HD 7850 2GB
Memory
6 GB
Storage
10 GB
DirectX
8
Recommended
Operating System
Windows 10 (64-bit)
Processor
Intel® Core™ i5-9600K / AMD Ryzen™ 5 3600X
Graphics
NVIDIA® GeForce® GTX 1060 3GB / AMD Radeon™ RX 580
Memory
8 GB
Storage
10 GB
DirectX
12